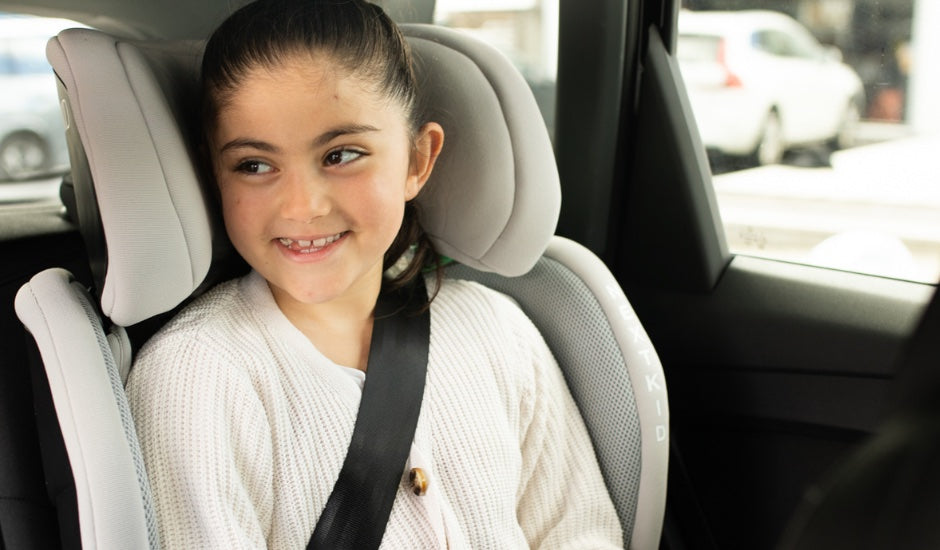 High Back Boosters
When it comes to car safety for children, parents need to be mindful of every stage of their child's growth and development. One of the most important decisions parents make is when to transition their child from a rear-facing car seat to a high backed
Here's some tips to getting the perfect fit.  
1.
Ensure they are over 15kg and 100cms - ideally when they outgrow their rear facing car seat, closer to 18kg+/110cms 
2.
Back against the booster seat, no slouching
3.
Knees bend at the edge of the seat
4.
Lap belt on top of thighs, not over the soft stomach
5. 
Shoulder belt between the neck and shoulder
6.
Sits properly. no playing with seat belt, etc.
Filters
Sold out
Sold out
Save $39.00
Save $26.00
Free shipping on all car seats
Our main choice of courier is DPD Local - Order before 12pm for next day delivery
Customer service
We want all of our customers to have a great experience with us right from the start,
Our online webchat is open 24/7 and we usually reply with 30 mins.
Refer a friend
If you refer a friend to us that makes a purchase from July 2023 onwards just let us know and we'll send you a £20 voucher to redeem on any item.
Secure payment
We offer a range of safe and easy payment methods including, Credit/debit card, Apple Pay, Paypal, Clearpay, Klarna.